Through The Fragmentation
Through The Fragmentation has finally got its Steam page published
---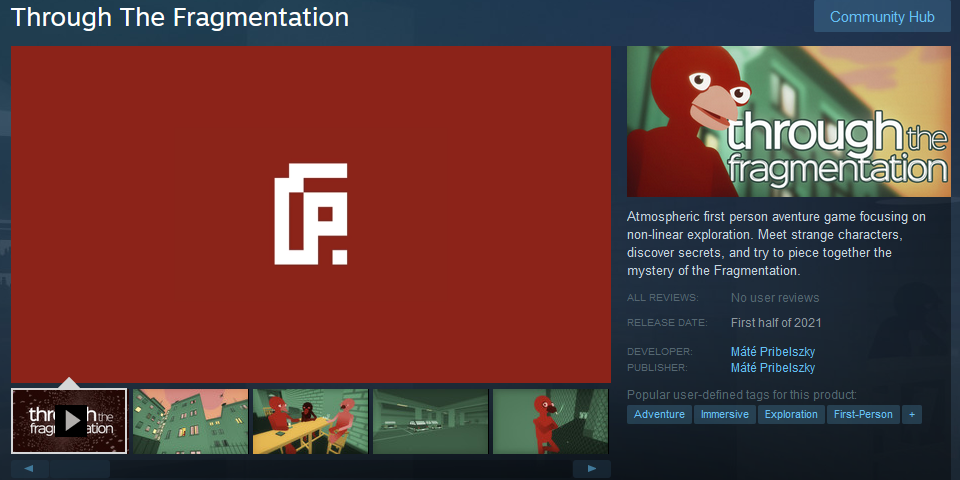 Although Itch.io is still one of the target platforms on which I'm planning to release the game, if anyone is interested in checking out the store page on Steam (or even wants to wishlist the game there), here is the link:


Thanks for your patience, guys - and stay tuned!
Get Through The Fragmentation
Comments
Log in with itch.io to leave a comment.
Awesome! Is the Steam demo the same as the old Itch/Gamejolt one or is it new?
Yes, the Steam demo is technically the same version you covered back in 2019. There is an updated version I shared with the beta testers though, but I intentionally want to keep as many surprises for the final version as possible. It's going to be pretty exciting :)
Ah cool. Really loved the last build, looking forward to seeing more. Keep up the great work! :)